Commercial & Municipal Utility Line Location
Highly Trained Service Professionals Ready to Serve You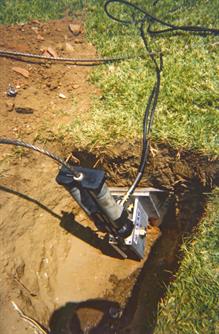 Your business may be an established company at a familiar location, but it's time for a change. When municipal renovations are on the horizon, an enhanced facility with improved infrastructure is the goal. Before you break any ground, contact Australian Leak Detection™ for a thorough, utility line location service. From irrigation lines to electrical wires, these critical systems can be easily pinpointed by our highly trained service professionals.
The process for our utility line location services include the following steps:
Discussion of issues or concerns
Detecting the lines using our advanced technology
Mapping out the lines for future reference
Creating a plan to repair any damaged lines
Our technicians use cutting-edge tools to find your utility lines so that there's no digging or property damage involved. We can use these tools for nearly any underground application in addition to utility location. Leaks in slabs, fountains, and plumbing lines are also easily detectable by our experts.
Elevating Our Standard of Training for Better Service
At Australian Leak Detection, our highly trained service professionals go through many hours of training. Every technician that arrives at your property will have the knowledge and tooling to accurately find even the most complex web of utility lines. Our non-invasive approach makes your service call easier than ever when you don't have to worry about any damages to the landscaping or structure.
Questions? Contact Our Service Professionals Today
We don't believe in bait-and-switch tactics. When you first contact us, you receive an estimate that is based on a flat rate. Our expertly trained technicians adhere to that estimate as closely as possible and offer you updates anytime there are potential changes to the cost.
With more than 40 years of experience and use of the latest technology, we have the resources to handle projects of any size. From detecting leaks in commercial slabs to finding a sewer leak, our expertly trained technicians are by your side every step of the way.
Call us today at for an estimate.